Special ticket for Archaeological Aosta
19 November 2022 - 08 January 2023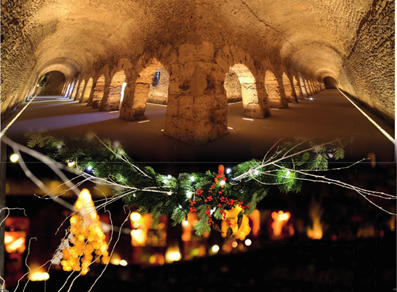 Visit "Archaeological Aosta" at a special price during the Christmas holidays and the end of the year!
From 19 November 2022 to 8 January 2023, on the occasion of the Marché Vert Noël, the characteristic Christmas market which this year will enliven the heart of the ancient city distributing itself in Roncas, San Giovanni XXIII and Caveri squares, it will be possible to visit with a ticket of 5 euros, the sites of the Archaeological Aosta circuit: the MAR-Regional Archaeological Museum, the Roman Cryptoporticus, the Roman Theatre and the early Christian Church of San Lorenzo.
Tickets can be purchased at the Roman Theatre and at the MAR-Regional Archaeological Museum.