Hike with snow-shoes - In the morning - CANCELED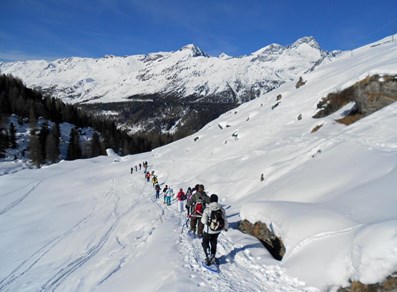 Hike half-day, in the morning.
To improve the skill and the quality of the march into the snow…to feel better and…to have more fun!
On the animals tracks…with some history of the Valley…and some Snow Trekking Yoga, to recharge More and More!
Contact
Marzia Mosca - Guida Escursionistica Naturalistica
Telephone:

+39.340.7742819

E-mail: