In Queen Margherita's and Tolstoj's footsteps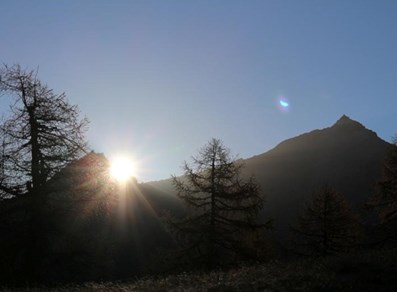 This walk was very appreciated by two well-known visitors of Gressoney: Queen Margherita of Savoy and the Russian writer Tolstoj.
During this circular hike, that first stretches through an arolla pine forest, we will have a rest at Casa Capriata, a building which was planned by the architect Mollino, at Lake Gombetta, on the top of Punta Regina and at Pass Ranzolala. In a nearby mountain pasture we can taste and buy the Fontina cheese.
This walk provides superb views of Monte Rosa, of the Lys-Valley and of the Ayas-Valley and it is characterized by an interesting botanical variety.
Contact
Monterosa Experience
11025 GRESSONEY-SAINT-JEAN (AO)
Telephone:

(+39) 366 4000505 o 0125 355614

E-mail:

Internet: