A little walk on the snow - "Breakfast in Epinel"
Departure:

Epinel (1.430 mt.)

Arrival:

Epinel (1430 mt.)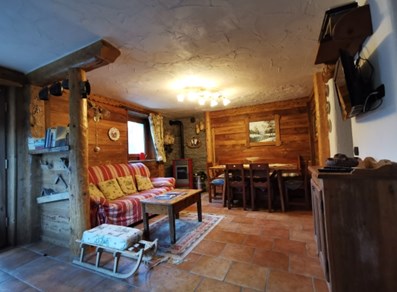 Dépliant en distribution auprès de l'Office du Tourisme de Cogne (€ 1,00)
Description of the route
After having a large breakfast by the Sports center, put on your snow shoes and cross the Brenvé bridge, pass through the cross-country trail (beware: cross-country skiers have priority!) and go up to the left along the trail as far as the "Brenvé plateau". Reached the bottom of the meadows get down towards the lower trail. You are recommended to follow this circular route mainly in the morning as it's in a very sunny position even during the shortest days in winter. The route winds along the National Park Gran Paradiso offering views of snow covered landscapes and the possibility to meet the wild animals of the park.
Map: itinerary n.11
Time required: 1h15
Difference in level: 100 m