Gran Paradiso
At over 4000 metres high, the Gran Paradiso is the focal point of the National Park that bears its name. The mountain also lends its name to the tourist area that that includes the valleys of Cogne, Valsavarenche, Rhêmes and Valgrisenche, as well as the slopes that climb up from the valley bottom to Mont Fallère and the Vertosan Valley.
Cogne
-
31 March 2017
Wine and gourmet festivals

From 5 pm till 10 pm it is possible to walk along the itinerary touching upon more than 10 cellars situated in the main village and in the neighbourhood. A free transfer by small tourist train i…

International ski-touring race, individual classic technique, young, junior, senior, master categories.
Villeneuve
-
6 May 2017
Batailles de reines et de tchevre

"Concours Batailles de Reines" elimination phase
9:00 am weighing of the Reines
12:30 pm fights begin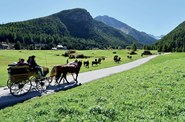 Imagine being in the mountains, dashing through meadows and woods on a horse-drawn carriage… Now you can experience this unusual adventure in the natural enchantment of the Gran Paradiso Nationa…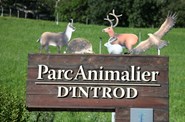 Imagine being in the mountains, strolling through snowy meadows and woods on a sleigh drawn by horses… Enjoy this magical experience in the ravishing landscape of the Gran Paradiso National Park!