Trekking
For any further information on hiking and trail network in the Aosta Valley, please write to trekking@regione.vda.it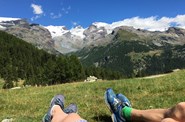 The big trekking news for summer 2018 is definitely Monterosa Randò!
An incredibly fascinating route that sets out from Verrès and heads to the slopes of Monte Rosa.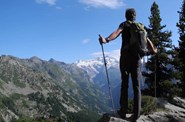 Hiking from the vineyards to Monte Rosa: an unforgettable trip exploring a wonderful valley with a fascinating history and unique landscapes – Lys Valley.