Educational workshop "Sant'Orso and its cockerels"
Maison de l'Alpage
Saturday 01 February 2020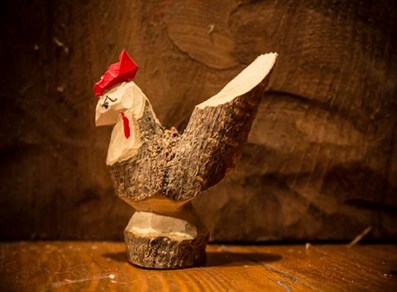 They have high red crests and wide tails: they are the cockerels the symbol of the Sant'Orso Fair (a Aosta Valley crafts fair that took place every year in Aosta on 30 and 31 January). Let's make them together with cardboard: they bring luck!
Workshop free for children until to 12 years (maximun 15 children). Children under the age of 6 must be accompanied by their parents.
Reservation within 12 am of the same day.
Fun
Friendship
Tradition
Creativity
Contact
Maison de l'Alpage
11028 VALTOURNENCHE (AO)
Telephone:

(+39) 348 8998866

E-mail:
Telephone:

(+39) 0166.92029