Gran Paradiso
At over 4000 metres high, the Gran Paradiso is the focal point of the National Park that bears its name. The mountain also lends its name to the tourist area that that includes the valleys of Cogne, Valsavarenche, Rhêmes and Valgrisenche, as well as the slopes that climb up from the valley bottom to Mont Fallère and the Vertosan Valley.
Avise
-
27 October 2019
Wine and gourmet festivals

The chestnut party takes place near Runaz on the last Sunday in October, thanks to the large quantities of chestnut trees in the Adret area. These encounters once played an important role in th…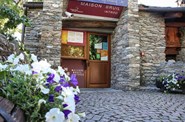 A New Year's celebration in the name of an awakening of the senses, of sustainability, of silence in the enchanted woods of the "Gran Paradiso" Park, of visits, stories and experiences that make yo…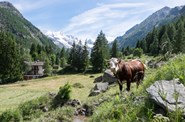 A package offer to discover a romantic wellness destination, full of Alpine charm.