Lower valley and Mont Avic
An area that offers alpine environments of rare beauty, such as the Champorcher Valley and the Mont Avic Regional Park, as well as numerous surprises for culture lovers, such as castles and Roman remains, and entertainment at the Saint-Vincent Casino.
Various locations
-
25 June / 28 August 2019
Music

The thirteenth edition of the travelling cultural exhibition "Châteaux en musique" features a series of concerts held in some of the most enchanting castles in the Aosta Valley.
Arnad
-
15 / 18 August 2019 / 22 / 25 August 2019
Tourist and cultural visits

Extraordinary temporary opening of the Château Vallaise in Arnad, a refined late-seventeenth-century building, currently undergoing consolidation and restoration.
Arnad
-
21 / 25 August 2019
Wine and gourmet festivals

In the last week of August, the town of Arnad celebrates the "Féhta dou lar", a tradition that has been ongoing for nearly fifty years and attracts thousands of tourists.
The "Lard Festival"...
Verrès
-
28 August 2019
Traditional celebrations and processions

On the occasion of the Feast of Sant'Agostino, a food and wine evening is organised, with musical entertainment.
The entire Valle d'Aosta
-
8 / 15 September 2019
Sport

The Tor des Géants, now in its 10th edition, is a race covering an entire region, running along the spectacular Alta Via n° 1 and the Alta Via n° 2 at the foot of the highest Four-Thousanders in the…
The entire Valle d'Aosta
-
10 / 12 September 2019
Sport

The Tor130 – Tot Dret is the race that joins the tougher, fascinating Tor des Géants.
Champdepraz
-
14 September 2019
Wine and gourmet festivals

The Dessert Festival in Champdepraz has now become a tradition for sweet lovers who, along the streets of the village of Viering, can taste the widest variety of hot and cold desserts, accompanied by…
Pontey
-
22 September 2019
Batailles de reines et de tchevre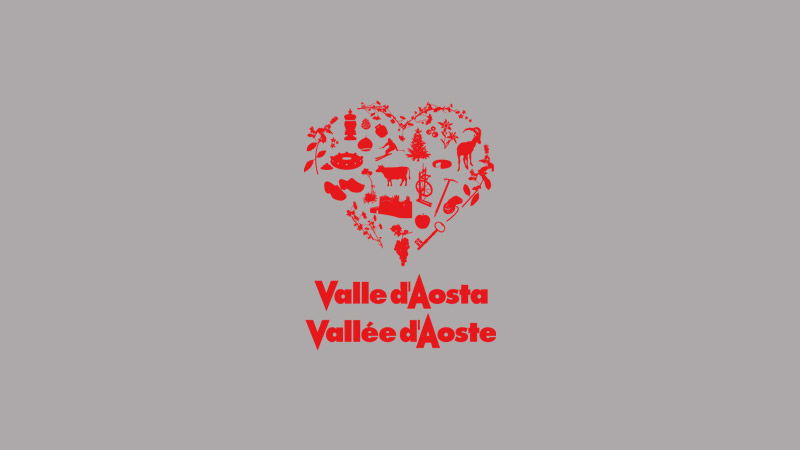 "Concours Batailles de Reines" elimination phase
9:00 am weighing of the Reines
12:30 pm fights begin
Chambave
-
25 September / 4 October 2019
Wine and gourmet festivals

In this village halfway up the valley, they have been making wine for many centuries, including their famous moscato wine mentioned in certain 14th century documents. It is worth mentioning th…
Donnas
-
4 / 6 October 2019
Wine and gourmet festivals

Traditional Grape Festival. This event is a meeting place for the numerous local producers, who compete for the prized "Grappolo d'Oro" (golden bunch).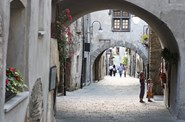 A trip around the little villages in the Aosta Valley proves a pleasant surprise. Enjoy one with this offer, which combines history and culture with relaxing and fine food.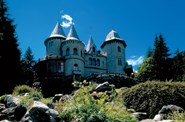 Art, history and good food come together in a single holiday package – visit the Valle d'Aosta's finest castles and enjoy its finest food.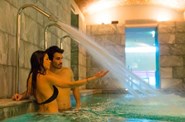 An idea for couples seeking to devote a weekend to wellness, spoiling themselves and enjoying gourmet experiences in the splendid setting of the Alps in Aosta Valley.