A day in the sign of creativity - Juggling, creativity and acrobatics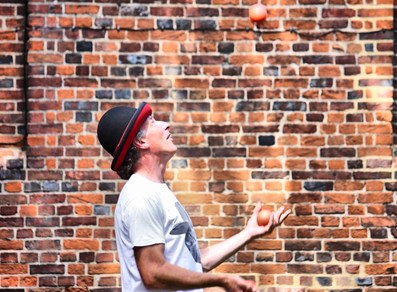 Saturday 8th July is a day in the sign of creativity. Street performance and juggling, handicrafts and acrobatics workshops for everyone are organised in Gressoney-Saint-Jean's village centre in collaboration with the Circus and theatre school DimiDimitri. Adults and children will build the street performers' tools (clubs, balls, unicycles, etc.) in the afternoon, while the evening is dedicated to a circus and acrobatics performance with numerous artists.
Don't miss this funny day!
A day dedicated to creativity and games
Workshops in the afternoon and performance for adults and children in the evening
In collaboration with the circus and theatre school DimiDimitri
Contact
PmPromotion
Telephone:

(+39) 0165 765857

Internet: