New Year in the square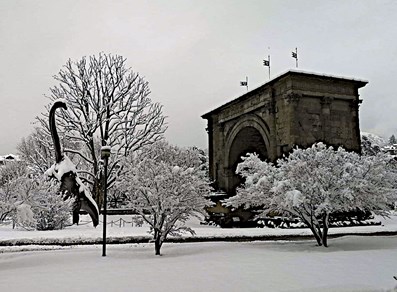 Welcome to the New Year, toasting and partying in Piazza Arco d'Augusto in Aosta.
Starting at 5.30 pm, music and entertainment will accompany those present in Piazza Arco d'Augusto until the stroke of Midnight and then continue until 2.00.

at 5.30 pm - the warm Nandha Blues notes
at 22.30 - still blues music with Dr Peter & The Pacemakers
later, music from the past with the songs of Italian singer-songwriter Lucio Battisti.
dance and Midnight countdown conducted by DJ Luca Mauro Melloni. Following DJ set
This year the party doubles with the program of the nearby "Cittadella dei Giovani":

at 7.00 pm aperitif and DJ set
at 8.30 pm "Salsa Salsa" - dinner show
at 10.00 pm performances, concerts and activities with local youths.