Pink Wednesdays on Monterosa Ski slopes
Monterosa Ski resort
Wednesday 29 January 2020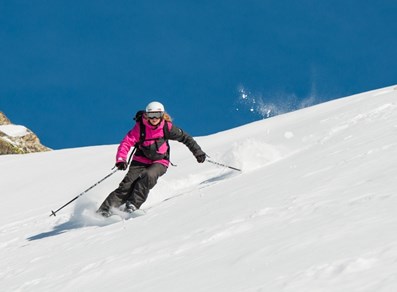 "Monterosa. Liberamente femminile". Three words that express all the beauty, the energy and the passion the ski resort wants you to discover with all the activities included in a rich program. Literally it means "Monterosa. Openly feminine".
The first incentive is for all female skiers: the Pink Wednesdays are the mid-week appointment when women can buy daily skipasses with a 30% reduction.
For the 2019/2020 season there will be 9 days during which all the women who will choose the Monterosa Ski tracks will see the pink rate applied to their daily ski pass.
The program starts in January, every Wednesday of the month from 8th to 29th and then every Wednesday from March 11th to April 8th.
For further information please visit the following website!
Contact
Monterosa Ski
11020 GRESSONEY-LA-TRINITE (AO)
Telephone:

(+39) 0125.303111

E-mail:

Internet: