Christmas Holy Mass with living crib
Parish Church of San Cassiano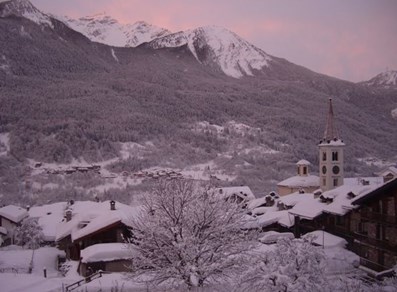 Traditional appointment is the one with the living nativity scenes interpreted by the people of the valley with great emotional participation.
In La Salle it is customary to make a procession before entering the Church for the Holy Mass: in front of everyone there are Joseph and Mary with the baby Jesus usually represented by a newborn of the village, then followed by small children dressed as angels and those a few years older representing the little shepherds. Behind them are representatives of the various associations of the village, from the folk group "Les Sallereins" to the sports association. The presence of the Courmayeur - La Salle musical band with Christmas music is unmissable.
Live the enchantment of Christmas!
After the mass sung by the choir of La Salle and by the little singers ending with the magical Pastorala, Christmas carol in the Aosta Valley dialect, meet in front of the church for the exchange of wishes with sweets and drinks including the famous "vin brûlé" (hot wine flavored with cloves).
Christmas tradition
for adults and children
free access
moment of conviviality and peace
Contact
Maison Gerbollier
Via Col Serena, 9
11015 LA SALLE (AO)
Telephone:

(+39) 0165 842060

Internet: