Regional Assembly of Choir Singing
26 May 2023 - 04 June 2023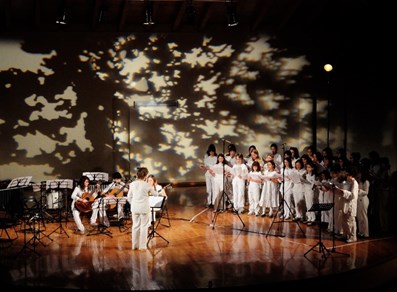 A voyage of music and song amid the highest peaks in Europe. Choir singing is one of the most deeply rooted and profoundly felt manifestations of the traditions of the Aosta Valley, and the choirs in the region have always paid great attention to seeking out new songs from the vast musical heritage that is part of the culture of the Aosta Valley.
The Regional Assembly is a showcase where visitors can not only take a close look at the splendid traditional costumes the singers wear for the occasion, but also enjoy the fine singing and dancing of the various groups.
The event will be held over a full week, with the preliminary evenings at the Splendor Theatre and Saint-Ours Church and the final being held in the churchyard of several Aosta Valley churches.
For details look at the brochure.
Contact
Assessorato Istruzione e Cultura - Struttura attività culturale, musicale, teatrale ed artistica
Piazza Deffeyes 1
11100 AOSTA (AO)
Telephone:

0165 32778

E-mail:

Internet: