Cervino Matterhorn Ultra Race
Breuil-Cervinia
21 July 2023 - 23 July 2023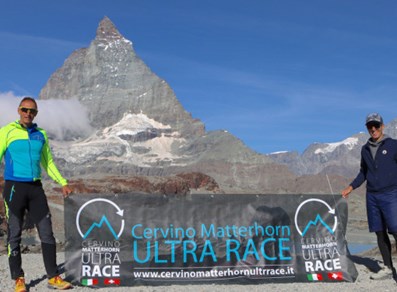 The Cervino Matterhorn Ultra Race route (173 km, 12000 m D+) follows broadly that of the Tour del Cervino.
The ring-shaped route considered EE (CAI classification), routes for expert hikers, surrounds the Matterhorn, clockwise : starting from Breuil-Cervinia, the trailers will discover first the Italian valleys, then the ones along the Swiss flank of the mountain.
This is a complex route, over highly technical terrain, in conditions that can sometimes turn out to be very difficult. The average altitude is 2380 m and the route includes no less then seven passes over 2800 m high, three of which are above 3000 m.
The route will lead the runners through nearly all types of mountain terrains: mule tracks, paths, rocky track, via ferrata and glacier.
On July 22, are on the programm 3 other races : 16 km, 28 km and 55 km.
Registration at Wedosport
Contact
Telephone:

(+39) 340 351 3749
Telephone:

(+39) 333 188 5055

Internet: