Epinel... the nature trail
Difficulties:

Not too difficult

Best period:

from 01/05 to 31/10

Departure:

Cogne (1544 m)

Arrival:

Cogne (1544 m)

Difference in level:

250 m

length:

15 Km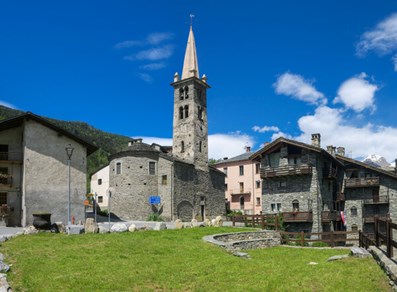 Description of the route
Technical difficulty: easy / medium
Physical difficulty: medium
Bike-friendly: 100%
Type of Route: trails and unpaved footpaths – short section of asphalt road
Footpath signposts: 23 – 23A
From Cogne square, cross through the Sant'Orso meadows until you reach Buthier cross, go over the wooden bridge over Valnontey torrent, turn right and begin to descend staying on the left-hand side until you reach the hamlet of Crétaz.
Continue along, staying on the left-hand side, and cross the "Stagno di Les Fontaines" nature area until you reach Epinel sports field.
From here, cross over the wooden bridge, climb up a steep asphalt road, turn right and join the road heading towards Cogne for about 200 metres, then turn left and climb uphill again along a steep asphalt road which leads up to the town after a hairpin turn.
From here, continue to your right along the unpaved country road up to Mougne tower (Tarambel), where a narrower section of flat pathway leads you to the hamlet of Crétaz.
Once in Crétaz, head down to the playground, cross the wooden bridge and begin to climb back up towards Cogne along the same trail you followed at the beginning until you reach your starting point.