Trek-Bus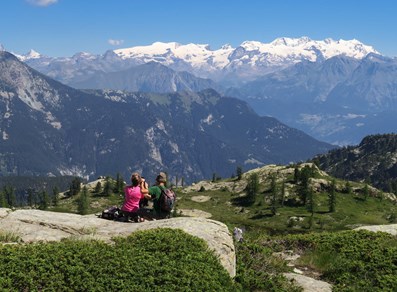 In the summer, hikers can take advantage of the following on-call transport services to simplify travel between the valleys and the return from one to another (for more details, click on the relative links):
Gran Paradiso Trek-Bus
This route links the lower valley municipalities with those in the area of Gran Paradiso: Valle di Cogne, Valle di Rhêmes, Valsavarenche and Valgrisenche. Available from 1st July to 10th September 2023.
Matterhorn-Monte Rosa Trek-Bus
Available in the areas of Valtournenche, Val d'Ayas and Valle di Gressoney from 1st June to 17th September 2023.