Monte Rosa
The Ayas/Champoluc and Gressoney valleys climb up towards the huge Monte Rosa massif, leading the visitor on a voyage of discovery through the culture of the Walser people, villages boasting typical local architecture and vast ski areas.
Various locations
-
5 / 27 June 2021
Sport

The Yoga Mountain Festival presents many activities, throughout June, during which the practice of Yoga is combined with the discovery of fascinating places rich in history of the Aosta Valle…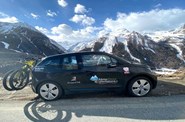 Visit the Aosta Valley in complete freedom, driving a silent, non-polluting BMW i3 electric car.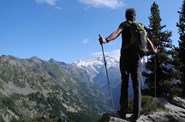 Valuable from a point of view both of history and of the landscape, this trail leads you to discover the roots of Walser culture: stone, wood, art, spirituality and a healthy effort.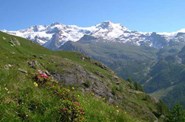 A 3, 4, 7-day trekking in Aosta Valley in the shadows of the Matterhorn and Monte Rosa peaks