Monte Rosa
The Ayas/Champoluc and Gressoney valleys climb up towards the huge Monte Rosa massif, leading the visitor on a voyage of discovery through the culture of the Walser people, villages boasting typical local architecture and vast ski areas.
Various locations
-
22 April 2023
Sport

It is the most prestigious ski-touring race, one that gives great thrills to the participants but also to the huge number of spectators and fans that watch the race at every edition to cheer th…
Issime
-
25 April 2023
Batailles de reines et de tchevre
Various locations
-
18 May 2023
Culture

For the 46th International Museum Day promoted by ICOM – International Council of Museums, it will be possible to access at a reduced rate in all the castles, museums, archaeological sites owned b…

Gressoney celebrates again its Bierfest with plenty of good beer, music and happiness!
This beer festival is the perfect chance for trying excellent German beer.
The atmosphere is similar t…
Various locations
-
28 June / 2 July 2023
Sport

Ebikers will tackle the Aosta Valley's trails, setting up camp at Cogne, Gressoney, Antey-Saint-André and Valpelline in between stages.

Four trail-running races along the paths of the upper Lys valley, starting and finishing in Gressoney-La-Trinité, passing through Gressoney-Saint-Jean, Gaby and Issime.
Brusson
-
27 August 2023
Batailles de reines et de tchevre

The first edition of this unusual "bataille" was held in 1981.
The entire Valle d'Aosta
-
10 / 16 September 2023
Sport

The Tor des Géants is a race covering an entire region, running along the spectacular Alta Via n° 1 and the Alta Via n° 2 at the foot of the highest Four-Thousanders in the Alps and through the Gran…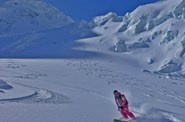 Gressoney, on the south side of the Monte Rosa, is the gateway to paradise for skiers, snowboarders and freeriders, offering every day new experiences. All this in one of the most beautiful mountai…