Monte Rosa
The Ayas/Champoluc and Gressoney valleys climb up towards the huge Monte Rosa massif, leading the visitor on a voyage of discovery through the culture of the Walser people, villages boasting typical local architecture and vast ski areas.

Four trail-running races along the paths of the upper Lys valley, starting and finishing in Gressoney-La-Trinité, passing through Gressoney-Saint-Jean, Gaby and Issime.
Various locations
-
5 / 9 July 2022
Sport

Scheduled to take place between July 5th and 9th, 2022, the first edition of the race will see ebikers tackle the Aosta Valley's new single trails, setting up camp at Cogne, Gressoney…

The glaciers of Monte Rosa are ready to welcome the first edition of the Sky Climb Mezzalama by Dynafit, an international team competition scheduled for Saturday 9 July where up to 100 teams wil…

Six stages in June and July during which the practice of Yoga is combined with the discovery of fascinating places rich in history of the Aosta Valley region.

Il 26 luglio, festa di Sant'Anna, si celebra la santa Messa all'aperto, nei pressi della piccola Cappella di Sant'Anna nel magnifico scenario dell'Alpe Sitte, ai piedi del Monte Rosa.

The Guides Festival is hosted in various districts in Valle d'Aosta and is an occasion to celebrate the work of the Mountain Guides and the mountain.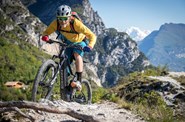 Explore the valleys of Monte Rosa with the E-Bike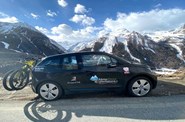 Visit the Aosta Valley in complete freedom, driving a silent, non-polluting BMW i3 electric car.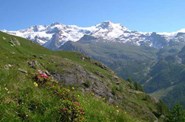 A 3, 4, 7-day trekking in Aosta Valley in the shadows of the Matterhorn and Monte Rosa peaks