"Porliod" picnic area - Nus
Altitude (m)::

1900

km from Aosta:

32

Picnic tables:

12

for disabled people:

2

Grills:

8

Wells:

2

Toilets:

3

for disabled people:

1

Capacity:

72

Overall surface (m²)::

3000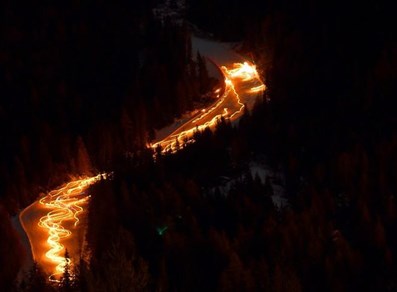 Prices
Free access. Wood not available
VEGETATION
Typical alpine vegetation, made up of larch and xerophilous bushes such as barberry, blackthorn and wild rose
HOW TO GET THERE
From Nus, take the regional road to the village of Lignan and then continue along the local road for around 3 km, until Porliod.
VIEW OF THE AREA
To the north east you can see Cima Longhede, followed by Becca d'Aver and Mont Méabé (watershed with Torgnon); to the west, the valleys of Clavalité, St-Marcel, Laures with Mont-Emilius and the Pila ski area.
EXCURSIONS
• Near the area, the vertical path signs
numbered 11B and 11C indicate the Cuney mountain hut/oratory, while path no. 14 leads to the sanctuary of Champlaisant, along the winter cross country ski trail.
• Finally, there is the inter-valley route no. 105 that starts out from Aosta, at Porossan, and ends in the municipality of Gressoney-Saint-Jean, at the Valdobbia Pass.
Contact
Comune
Via Aosta, 13
11020 NUS (AO)
Telephone:

+39.0165.763763

Fax:

+39.0165.763719

E-mail: